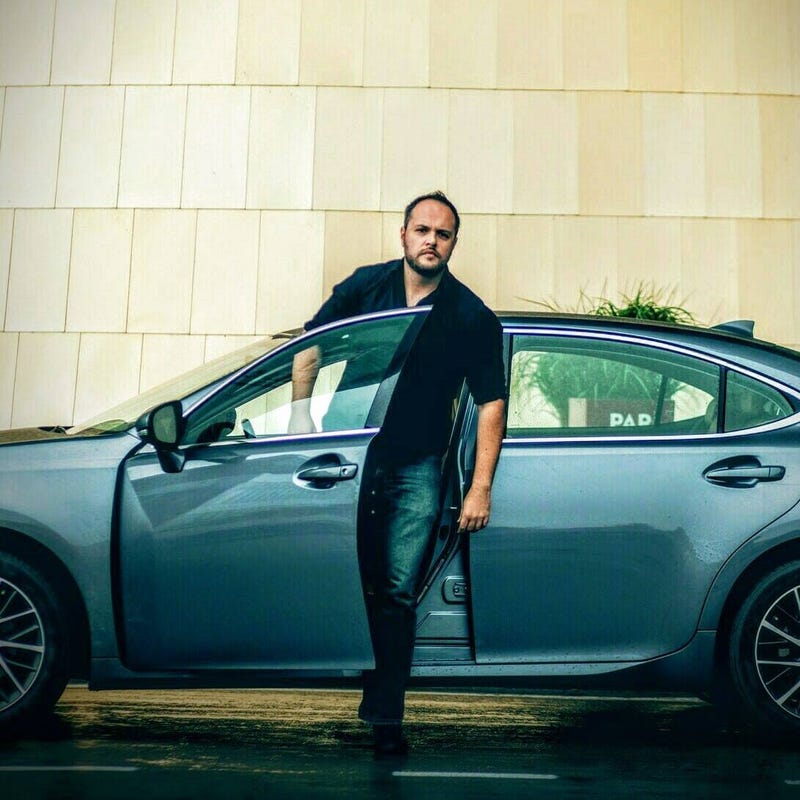 Ok guys. You asked for it. Here are the best pictures of me exiting cars like a Bad Ass Motherfucker (BAMF).
The funny thing is, when I reached out to find out what you'd all like to see more from me on here, this was the number one request.
Not more well written articles.
Not more well shot photography.
Not more car reviews.
But my fat face starring past the camera as I exit cars. Oh Kinja community, how I love you. You deserve the best, so yes, I'll be that guy.
Any good photographer will tell you that the best shots are always the unexpected ones. The ones that aren't staged, where the subject is at its most natural, usually in the middle of a particular action, not aware that they're being taken a picture of. My photographer, Myle, understands this very well.
Believe it or not, that's my natural face. All of these have been taken when I didn't expect it. Usually it's just me coming out of the car to ask Myle "How is it parked here? Is this good?"
That's what I was about to say on that shot up there. Instead, I look like I'm about to come rip someone's face off.
Ok guys, so here we go:
This was the very first Exiting Cars like a BAMF photo. It was taken in the Eastern Townships region, Québec. And as you can see, I was ingesting way too much creatine at the time.
Ah yes, the Audi S3 one. It's the shot that got me a shit load of right swipes on Tinder. In this shot, we were in a filthy alley in Old Montréal. I was actually stressed out in this pic, cause it was one of the first press cars I had gotten, and everything was a potential threat to the S3. Even those pigeons I was eyeing out down the alley.
This is a good one. Taken again in the Eastern Townships. I remember it being fuckin' cold that day. And windy. And wet. And complaining to Myle that the Chrysler 300 should have been shot in front of an industrial background - not a frozen corn field. I'm starting to realize that no matter what I do, I end up looking like a BAMF.
This is a particularly interesting one. I'm actually entering a car, not exiting. This time, it's in an Acura TLX SH-AWD during what was probably the coldest recorded day in Montreal this year: -42 degrees Celcius! Ok global warming. I do remember not feeling my face after this shot.
This is a funny one. First: we notice how uselessly tiny the Mazda CX-3 is next to my BAMF frame. Second: I was standing on pure ice in that shot and fell on my ass seconds after the click.
Still worth it. Because exiting a car like a BAMF.
You've seen this Lexus ES one in my other post, but it's a good one. Taken downtown Montréal, I look like an Italian gangster that's about to go talk about road construction with a corrupt bureaucrat. Business as usual in MTL really.
This one is from my latest review, the one I published today on the ever so boring 2017 Toyota Camry Hybrid. A little softer than the others, but still properly BAMF I'm told.
And finally, the 2016 Maxima one. Even when I do everything I can to not look like a BAMF, I fail miserably. There's nothing here that implies violence. Retirement home. Summer. Shorts. Maxima.
Yet, I still manage to look like I'm about to go murder someone's grandma because they didn't pay their dues.
---
Follow Clavey's adventures at claveyscorner.com