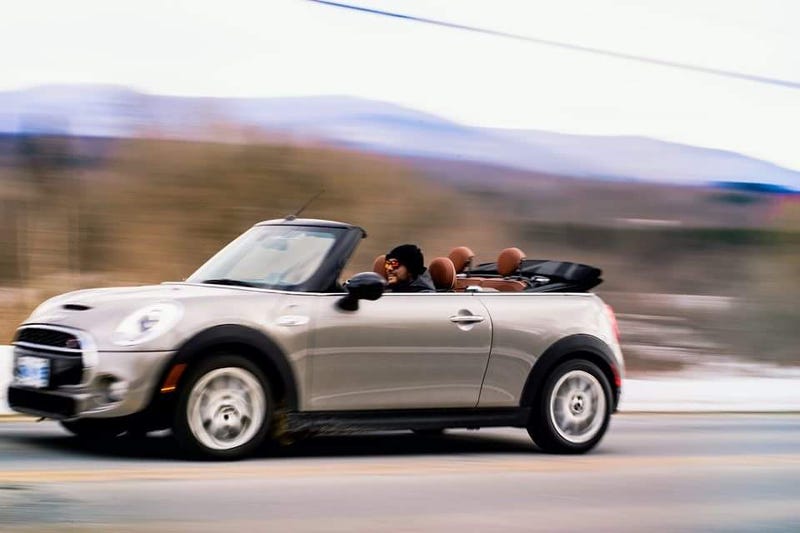 You'd probably think that because I live up here in Canada, that I was born in a frozen lake and take part in hockey games wearing only a pair of boxers and mittens.

You'd be wrong.
Truth is, I fuckin' hate winter. And hockey. I especially hate driving in winter, because most of the time, you end up driving on cold tarmac filled with brown grime and rock-solid, equally brown patches of ice.
Thank god there are cars like the Mini Cooper S convertible to bring some life into winter. Not only does its cute little face add warmth to your suicidal, dark, and very frozen Monday mornings, its 2.0T, manual transmission and ragtop are a very welcome dose of motoring fun during this time of year, especially for an automotive journalist who's been reviewing nothing but crossovers and SUVs lately.

Yes, I drove this Mini Cooper S convertible with the top down in January. It was cold. And my fat face loved it. Go check it out, there's a review on Clavey's Corner.
---
Follow Clavey's adventures at claveyscorner.com